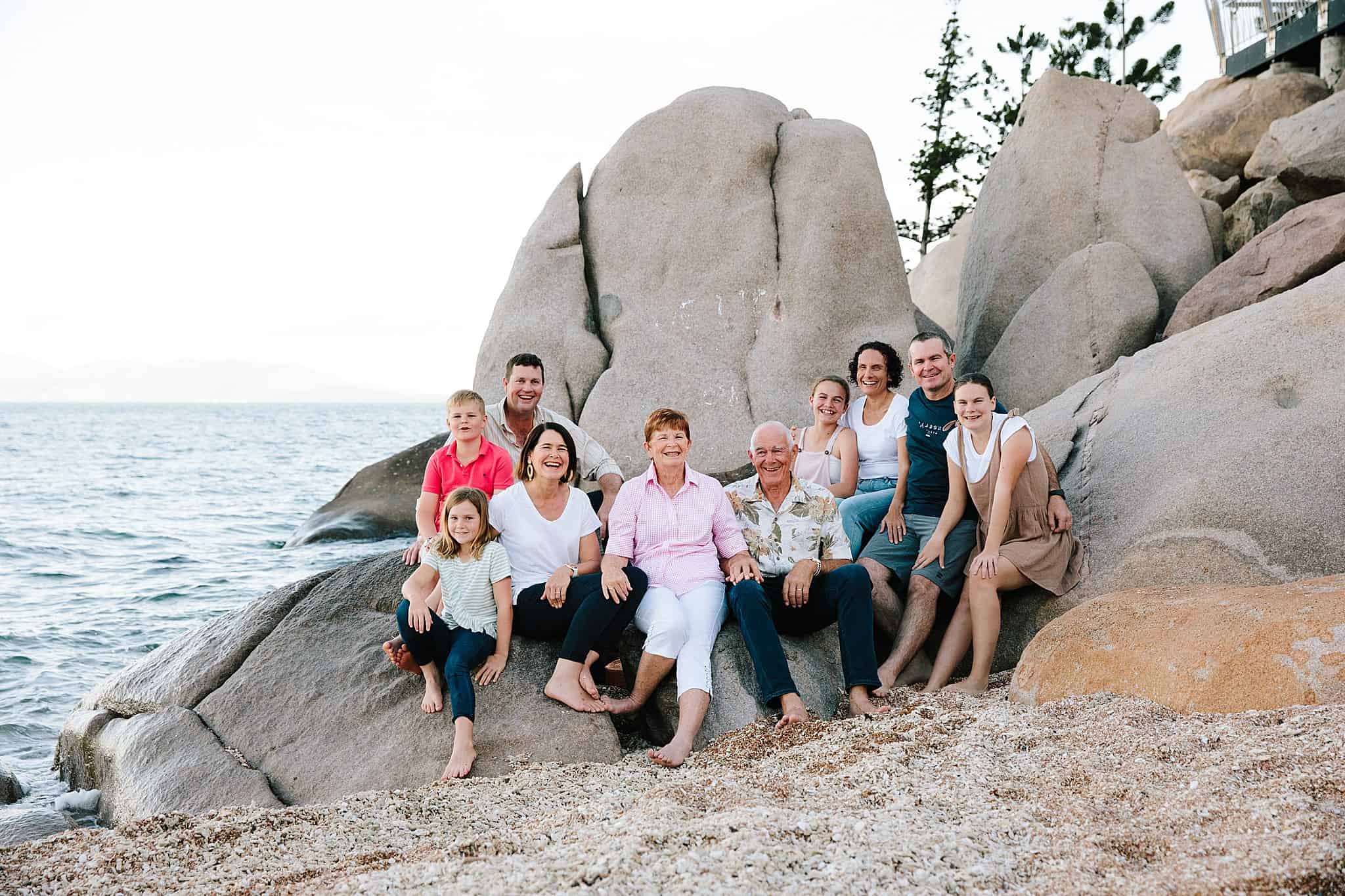 This was the third time I had travelled to Magnetic Island this year.
It was also the third time I had done so to capture families that had travelled to be together for their Mum's birthday.
I love this for many reasons.
Obviously, it is a given that Magnetic Island is a stunning location for a family photo shoot.
But one of the main reasons is that the kids (really grown-up kids) knew that the greatest gift they could give their Mum for her birthday was family photos.
The same goes for me.
Last year when I had all of my family together for a whopping 30 minutes, my one request was: Can I have a photo with all of us it in?
Currently? That beautiful moment captured is my screensaver.
We underestimate how quickly time goes and how beautiful it is to cherish those special moments when we are all enjoying one another's company.
Another reason I love it?
I feel incredibly privileged to be a part of these families for the afternoon.
I know for a fact that it isn't the easiest thing to have someone come and take your photos. But every single time, without fail, I feel so welcomed.
I value the time you give me.
I value getting to know you and your children.
I value that you trust me to document these special occasions.
I love that each of these families have these memories long after the holiday has ended and each have gone back to their part of the country.
I also love that the girls and I ended up witnessing the most beautiful of winter oceans, combined perfectly with the pink sky above us.