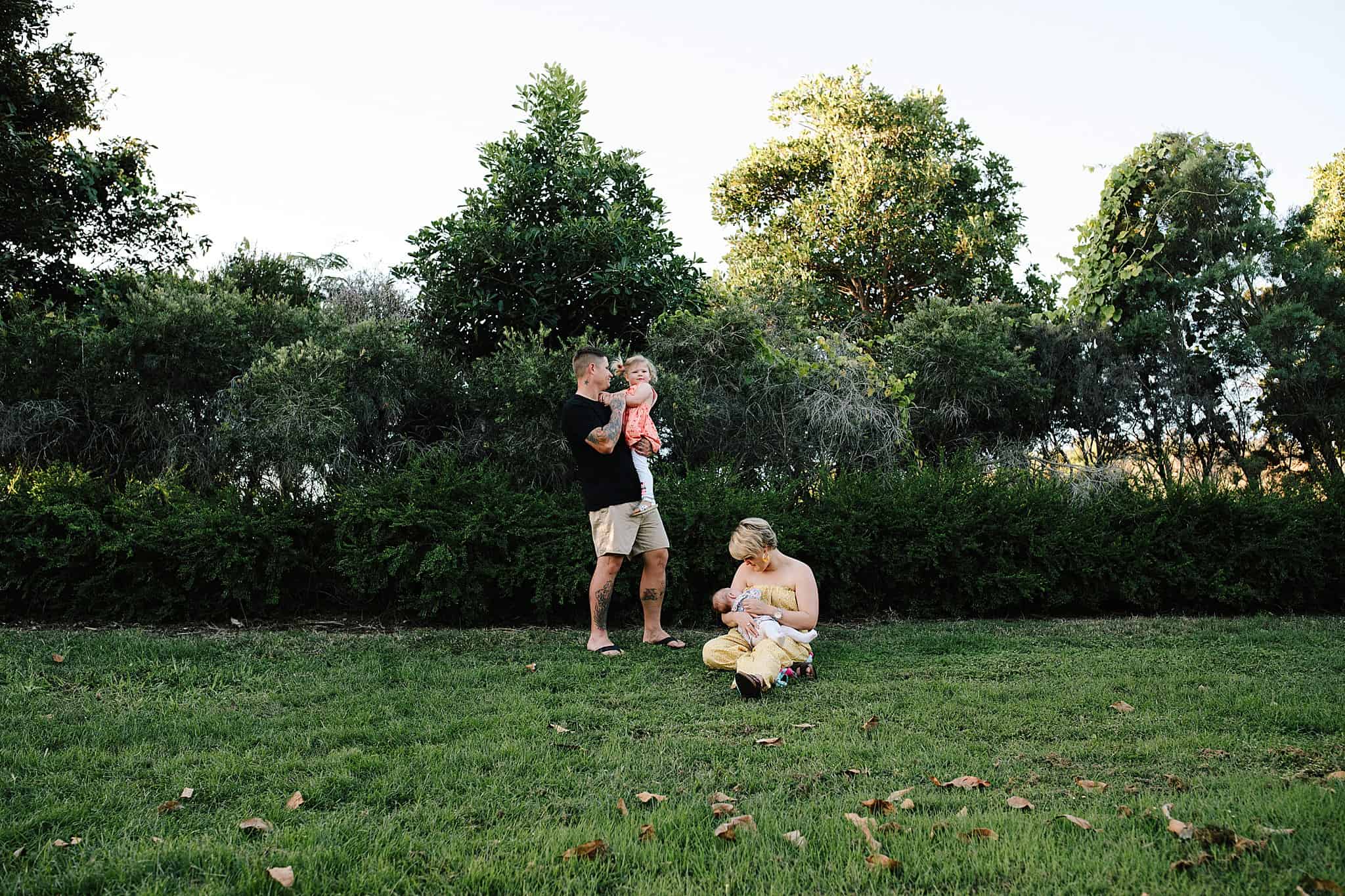 As I walked across the road ready for the family photo shoot, I was warmly met in the carport by young Mabel and her Daddy.
Mabel immediately made me feel like I was a friend in their family and most welcomed.
I then met Teddy the Pomeranian, who has to have the highest jump-to-leg ratio I have ever met. Next was sweet baby Quinn, followed by their Mumma, Dimity, who is soft and gentle in her ways.
The group of us made our way to the nearby park that they visit most days.
There, I captured them as they just "were". Completely candid, which is just how I like it.
The family photo shoot consisted of lots of running, playing and snuggles. There was even time spent dancing to The Wiggles. This most definitely included some incredibly enthusiastic, albeit poor singing of The Wiggles by yours truly!
This pair of beautiful parents, Philip and Dimity, went about the shoot with a calming presence.
I am always in awe of such calm, as this was not me when I had two young children about the same age.
There was not even a complaint from them when I accidentally had them sit on wet ground (thank you)!
Thank you for your flexibility and extra time, Philip and Dimity, so we could also capture these special family memories! x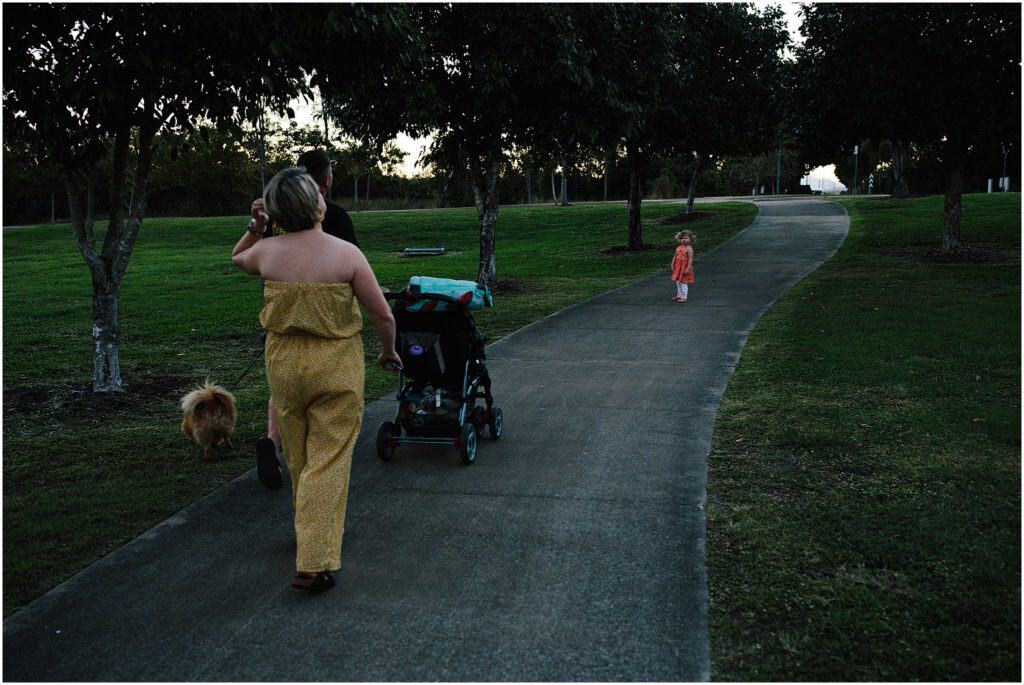 Kind word from Dimity
Our family had a great experience with Katie. She showed great enthusiasm in scouting a location and suggestions for our family photos, at a time where I was tired and unenthused (4 month old and busy toddler draining my energy). Our toddler instantly took a liking to Katie upon her arrival, and Katie made our photo session easy and relaxed. She captured some moments that I would never have thought would make for good photos, and now I am so glad that she had the foresight to capture them. Love her work and I look forward to enlisting her services again in the future!