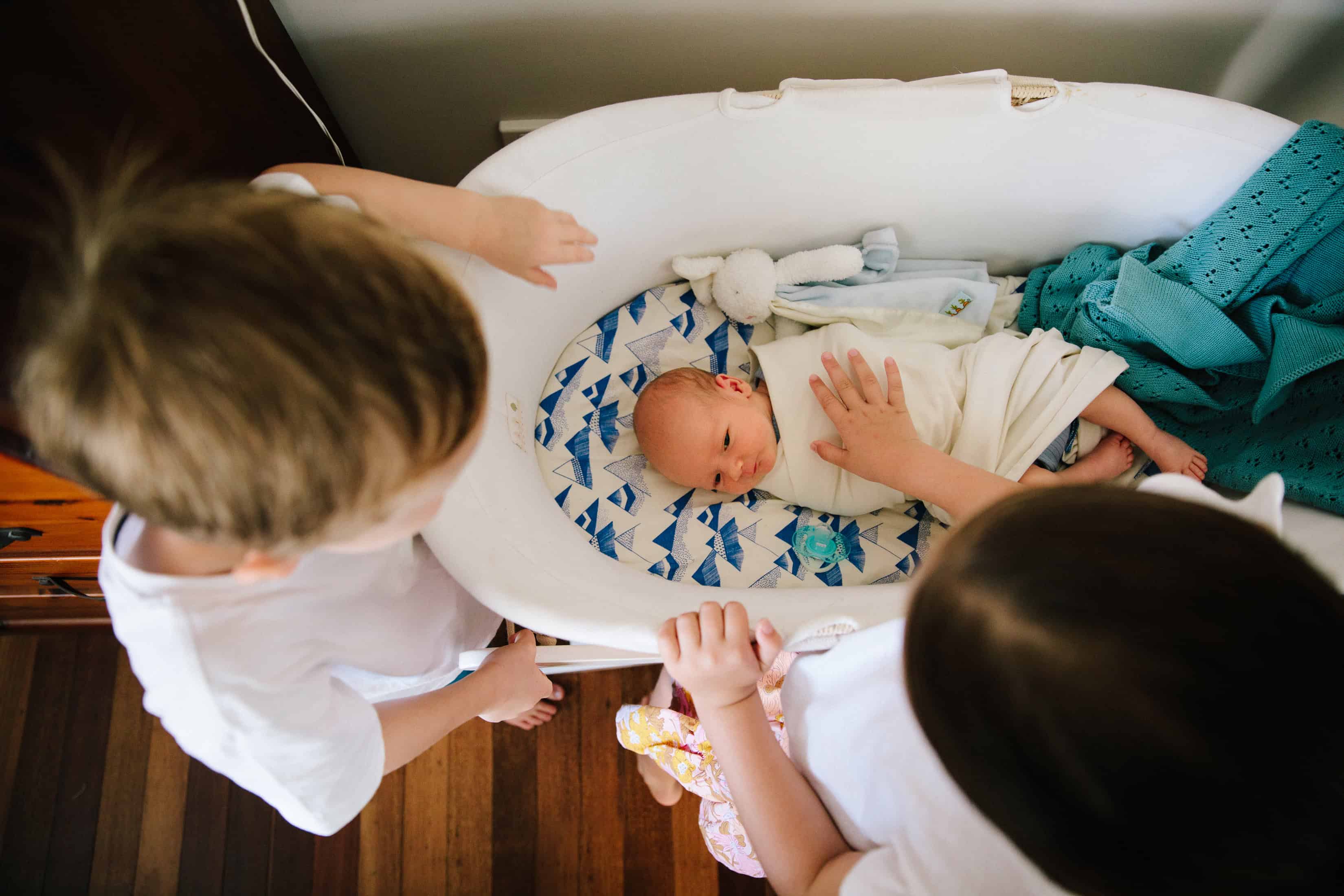 Meeting baby Darcy during this beautiful family's newborn photoshoot was a blessing.
Baby Darcy, what a blessed little boy you are!
Your big brother and sister adore you. They are eager to help you with your dummy. They desperately want to give you so much love.
At times this may encroach your personal space, but your Mumma will rescue you at just the right moment.
Their excitement was so great to show me your toes as they unwrapped you.
Your brother, Declan, will read you so many books – and you will have a great collection of his to choose from.
Along with endless Lego building and playing (when you are big enough not to eat it) that your Daddy had when he was a little boy. (Never underestimate the value of Lego!)
Your sister Grace, is sweet and gentle…she is ever so thoughtful.
She will be watching out for you and is sure to delight in teaching you to swing upside down in the skinniest of palms that you would never think it was possible to climb or swing such stems.
Her room will be a balance of all her "please don't touch" trinkets and treasures, as well as a bountiful supply of soft cuddly toys, which I can imagine you placed between.
Darcy, your parents – the greatest gift you will receive from them (I believe) is the way they love each other.
They really, really love each other.
I noticed the way they work as a team. Working to each other's strengths (I hear you may learn baking form your Dad) and total adoration for each other.
They laugh lots…but even more than that I saw them smiling at all three of you kids constantly.
Your home and yard reflect what matters. It is a place for you three children to have a home where you can play and swim, explore and climb, learn and grow.