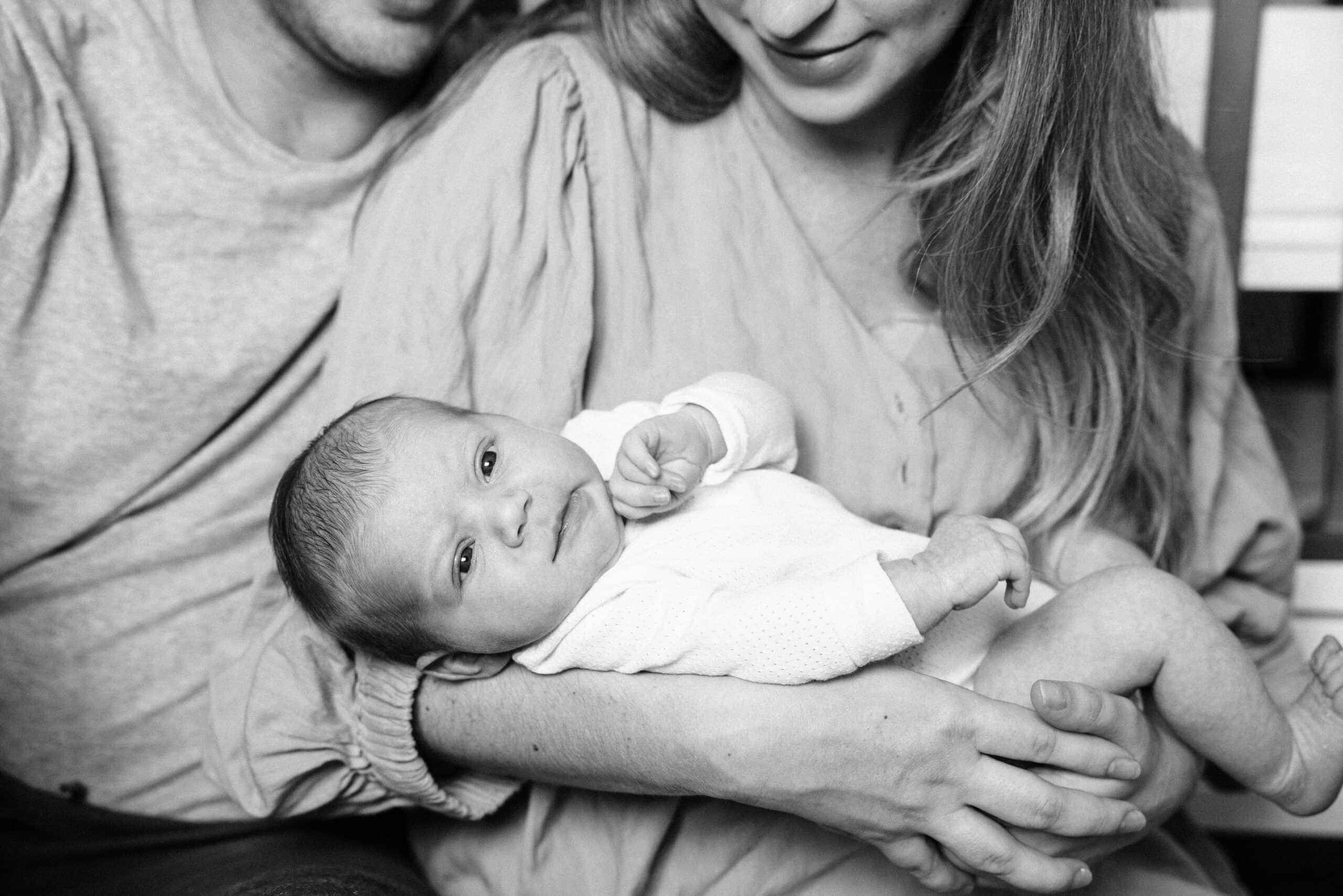 Gift vouchers towards newborn photo at home are such a thoughtful and practical gift. Often you aren't even thinking that far ahead with everything else you are trying to prepare. When their family generously gifted them a voucher towards newborn photos, I knew this was going to mean so much. Often more then they are aware of at the time of receiving the gift.
Newborn photos at home are one of the the most relaxing and meaningful ways to capture those early days of Newborn bliss.
Newborn Photos at Home…
I arrived at their beautiful warm and welcoming home. A very excited Pomeranian greeted me, who I called by both his names the entire photo session…Egg/Bean. Egg/bean is the exact opposite of his human parents, who are both so incredibly calm and relaxed. Fantastic combination for bringing home a newborn.
Their gorgeous baby girl was in sync with her parents calm. It felt as though she were older than a newborn, with her sweet dark hair and extra alertness. Content through the entire newborn session. All three (plus Egg/Bean…but not their cat…the cat wanted nothing to do with me) where such a dream to capture. Effortlessly glorious.
Beautiful Baby E is wearing a Liberty Jumpsuit from our local childrens boutique La Petite Boudoir