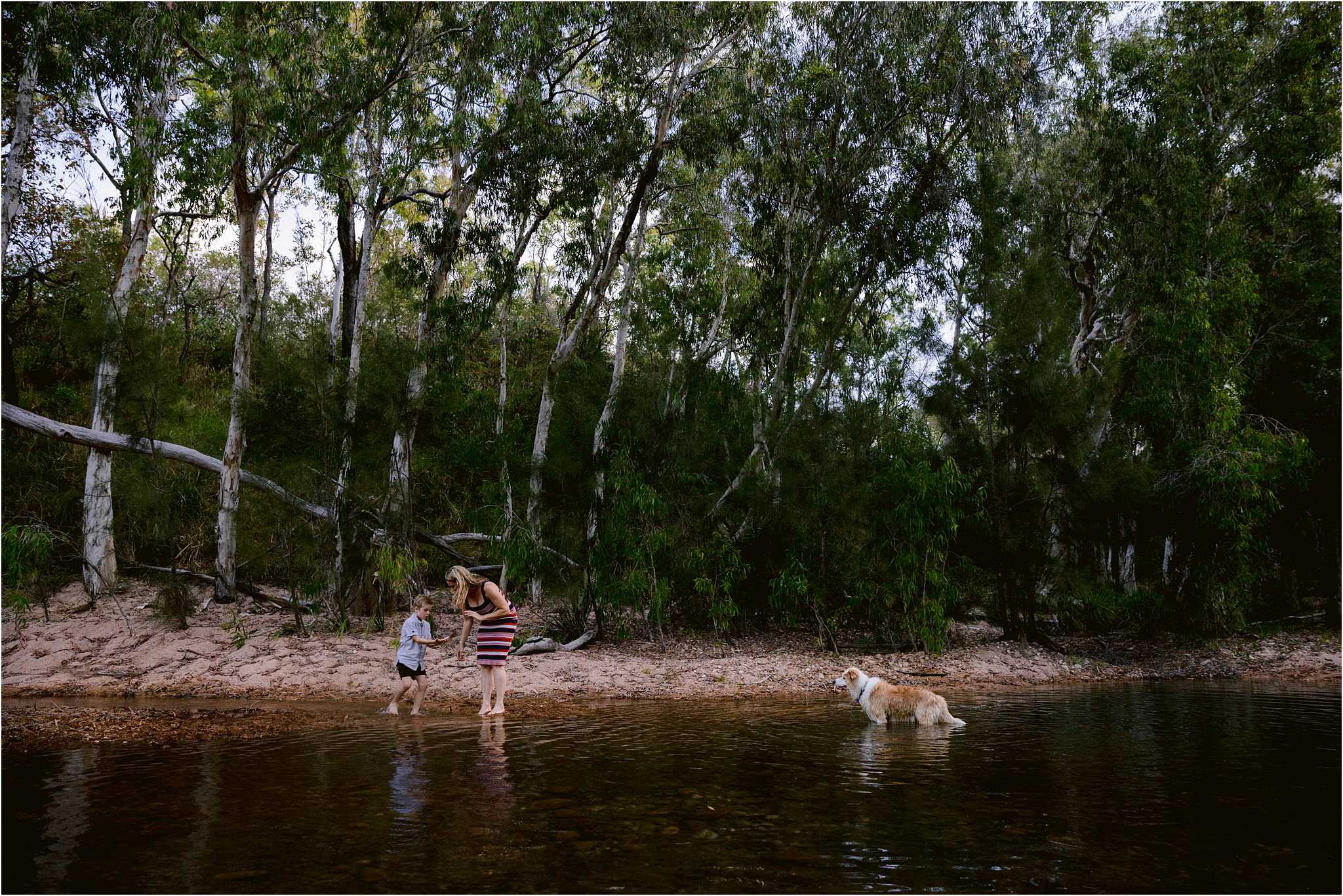 For Emma's Birthday last year, a group of her friends' all put in for a gift voucher so she could have photos with her son, Lincoln.  When we spoke on the phone about where to have her family photos, she told me about a place they go often on the weekend. A friend's property at Bluewater, just North of Townsville. As Emma spoke about the creek. I could hear that it was like another home to them. I was so excited about photographing them somewhere so meaningful to them both.
We meet that the property and I jumped in Emma's 4wd. I was beyond delighted that for a very short distance Emma was 4wding down a bank (to call it a bank might be an exaggeration…but it did have to go into 4wd) and over the riverbank. I felt like an excited kid riding with the coolest Mum around!
We parked in what felt like paradise, small amounts of blue water surrounded with tall gum trees as well as fallen trees perfect for climbing. Emma taught Lincoln to skim rocks. Blaze caught anything that was thrown. Leaves and bark where turned into boats that were raced down the gently running stream.
Their bond is strong as is their love of adventure and being outdoors. Emma, you are a super star. x
Kind words from Emma
I can't thank Katie enough for the beautiful photos she captured of my 6 yo son and me. Her enthusiasm and love of her job was amazing and she made us both feel so comfortable she really captured the essence of who we are together.