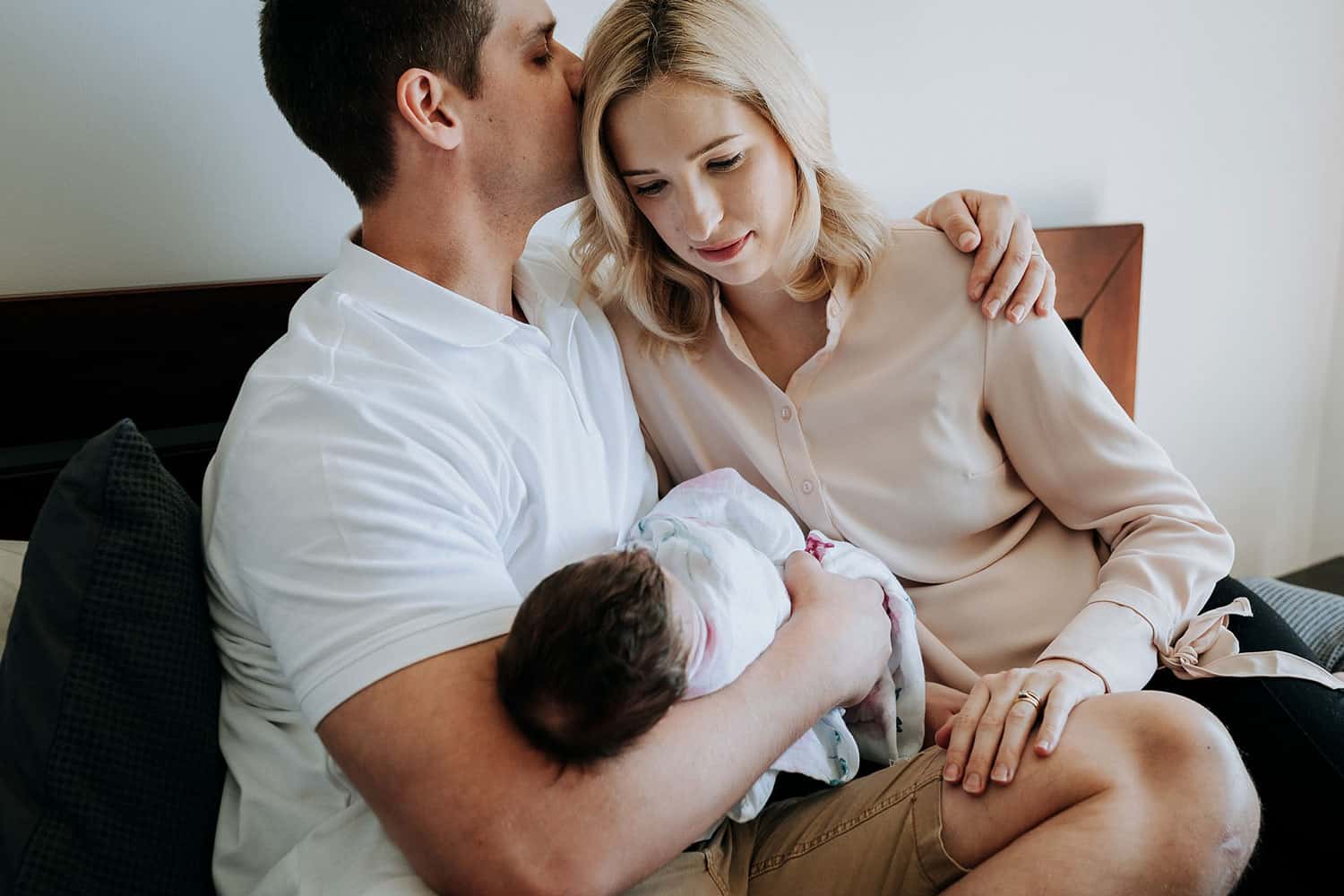 I hadn't meet Tara or Ryan before our Lifestyle Photography Session, but I felt like we were friends as soon as we chatted on the phone discussing the details  for our newborn shoot. The date was set over text after the arrival of their darling girl. I hadn't asked her name yet…I felt like it was part of the specialness of meeting them and her for the first time. Her name…Grace. So fitting and perfect for this darling dark haired little girl with the most glorious of parents.
It is an absolute honour to be invited into someones life during those first precious weeks of becoming a family. Those weeks were you want time to stand still and your memory to absorb every bit of the tinniness and softest ever skin.
Tara and Ryan, thank you so much for sharing your  Saturday morning and the absolute "newness" of your little Grace with me.