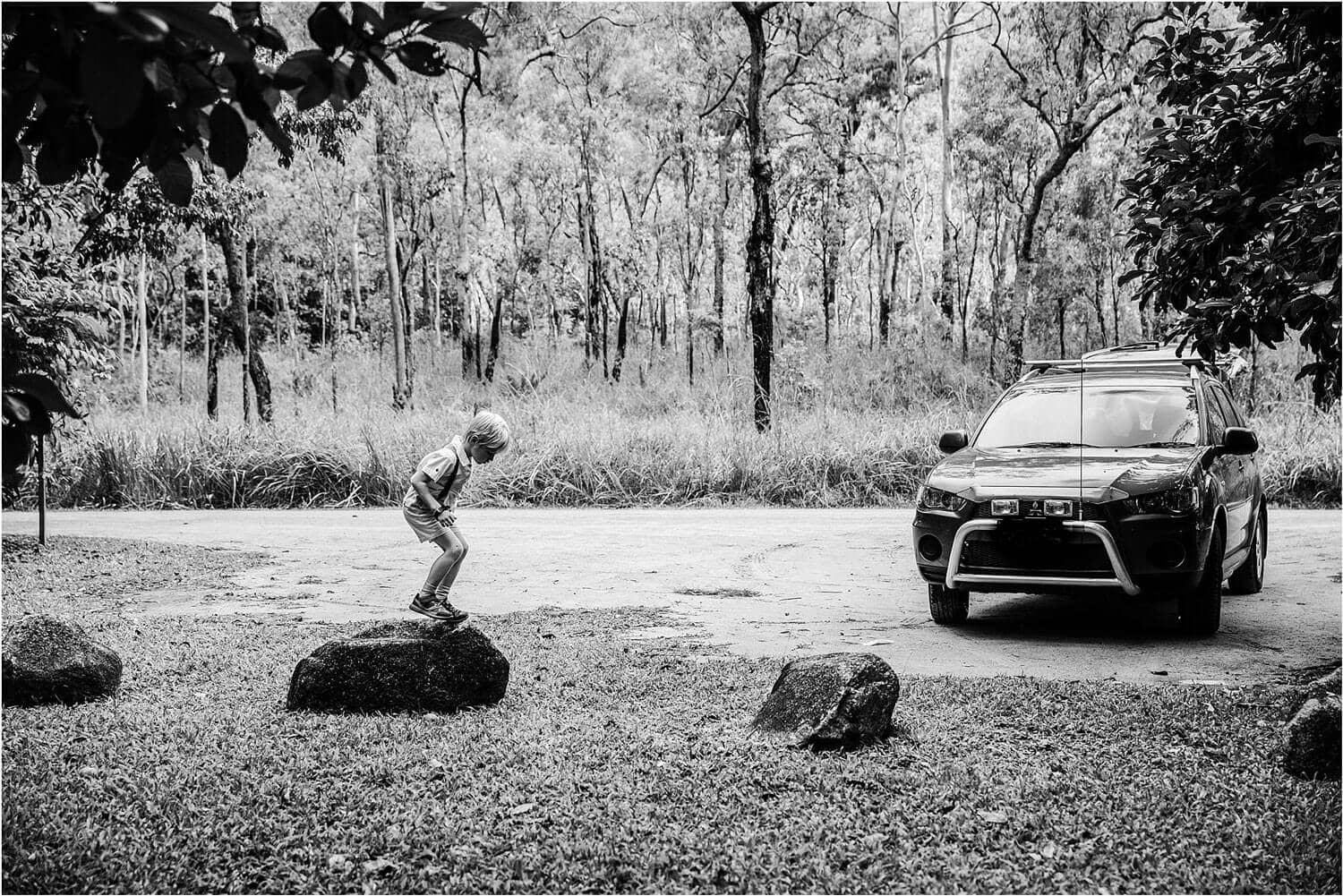 I find blogging my sessions so hard.
In particular, to find words that express my emotions and thoughts that do justice to all the incredible people I photograph.
Let's just say, I hope my photos express my heart better than any blog I ever write.
This family photography session has me stumped.
Where do I start? How can I compress into a blog how much my heart was filled from this day? I felt so blessed to be asked to photograph this family and go with them on their adventure.
I can't put it off any longer! So today, I am giving it my best shot.
When Deidre asked me if I would go to Rollingstone for their family photos, I could hardly control my excitement!
She explained that they love being outdoors as a family. Whether's that's going on picnics and walks in the rainforest or swimming and exploring – just "being" with each other filled up their cups.
I could hardly wait to book the date for the family photos and the adventure that was to come!
The plans changed slightly and Jourama Falls was decided as the more suitable location. Jourama Falls is one of the most beautiful rainforests in North Queensland.
As I arrived at their home, Mio was waiting for me on the front verandah. He welcomed me into their home and we quickly became friends. The car was packed and off we went.
After reading in their client questionnaire that they love hiking, and have hiked to the top of the falls before, naturally – I had asked how far we would be walking.
My only concern was my lack of coordination for this adventure. However, I came prepared with my high top cons and backpack.
I'll share a secret with you.
I have come to realise that I gain "superpowers" when I am photographing families.
I can climb boulders and shimmy down steep banks.
I remember to wipe my feet if they are wet before climbing boulders (my husband says people normally remember to do this).
I can trek through the scrub, enter freezing water (whilst holding my camera) and be oblivious to mosquitoes eating me through my tights!
We did what they "do" as a family on the weekend. And in the process, captured the most beautiful of memories. These three are as passionate about life as they are each other.
I adored every single moment of our drive and adventure in the North Queensland rainforest with this incredible family.
When I walked into my home that night I said to my husband, "my heart is so full."