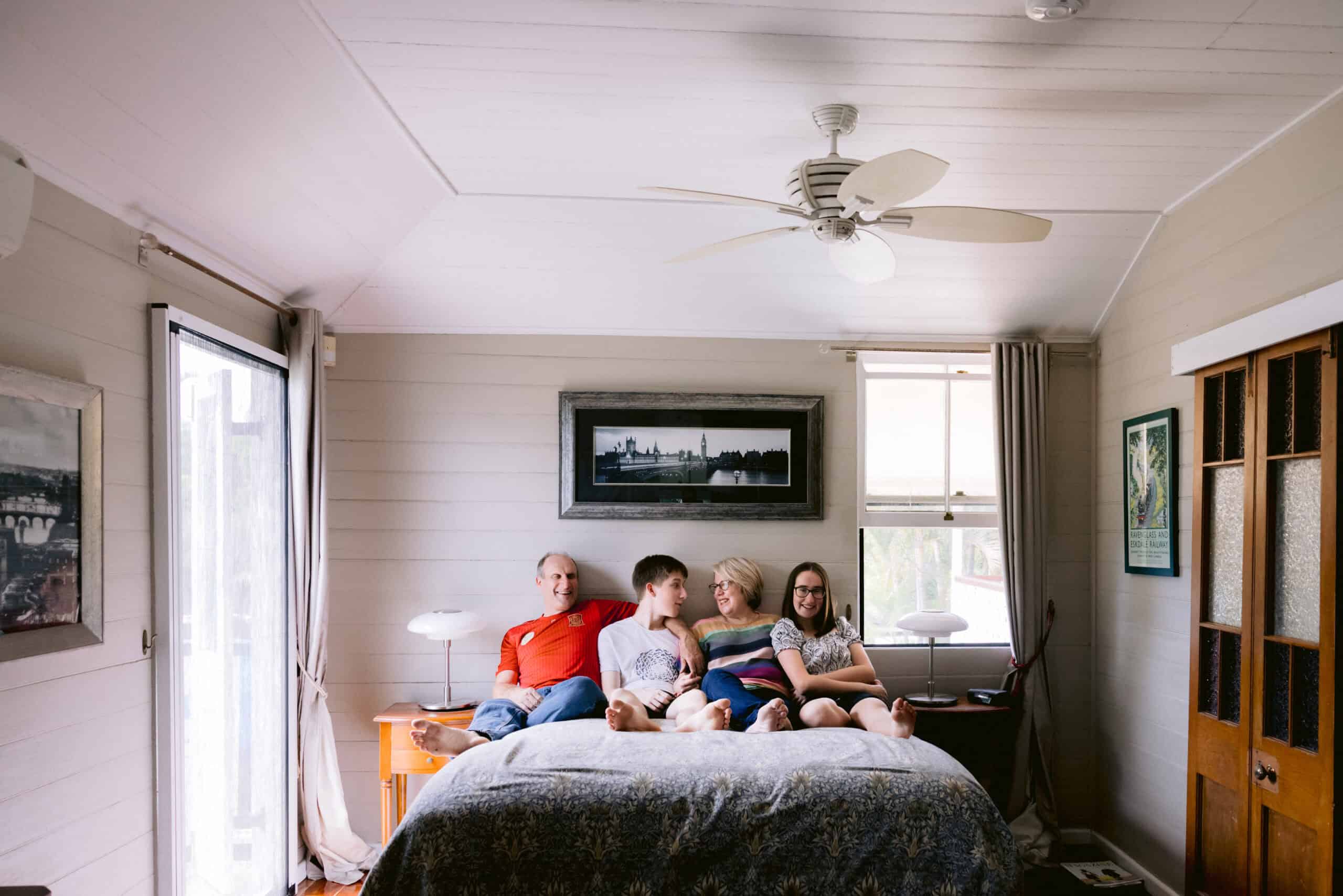 Relaxed Natural in Home Family Photos on a Beautiful Saturday Morning
Cathy, who is very organised, contacted me last year to book relaxed and natural photos in their family home. With a few unavoidable rescheduling's we finally made it, one beautiful Saturday morning.
The offer of freshly made pancakes is generally all it takes to bring teenagers to the kitchen…well actually it may have also been a loving reminder that the photographer was coming and he needed to be as well. But Luca certainly never made me feel like I had imposed on his Saturday morning sleep in…thank you, Luca!
Helena was in the full swing of baking and had pancakes ready to go when I arrived. Cathy and her girl joyfully moved about the kitchen together and I could see this was somewhat tradition for them being in there together so naturally and relaxed.
I was quickly aware that this family has big deep discussions about all sort of meaningful and big world things. It is such a gift to see the wonderful dynamics of other peoples family's. These fabulous teenagers knew far more about lots of things than me…and in all honestly I knew if I even starting asking questions I was going to very quickly show just how little I know about politics…So I opted to learn more about their Spotify playlists!
I have many talents but music isn't one of them. It wasn't for lack of interest when I was younger. My parents let me give them a go, the drums, the violin…honestly I must have picked the two most painfully instruments to listen to when you can't play!
Not the case in this household. Helena picked up her flute and Cathy went and sat at the piano. The absence of hesitation from either of them demonstrated to me that they must play together regularly. It was so beautiful not only to hear them but to watch and photograph this mother and daughter enjoying sharing this common love.
Never too old to gather on your parents' bed. Mind you I think Peter here drew the short straw of having one cheek on and one cheek off!
I will never grow tired of my children no matter how old they are coming and lying on our bed. You never know the day they are going to stop coming in the mornings. Then the visits became less frequent until it is a very occasional full big body flop for which you are very grateful. I often wonder if my very tall son is trying to see if he can launch me out of the bed with his flop. Maybe if we had a waterbed… So photographing them in all Cathy and Peters bed was probably as much for my heart as theirs.
Thank you Fon family, for making me ever so welcome in your home and embracing our Saturday morinng together.