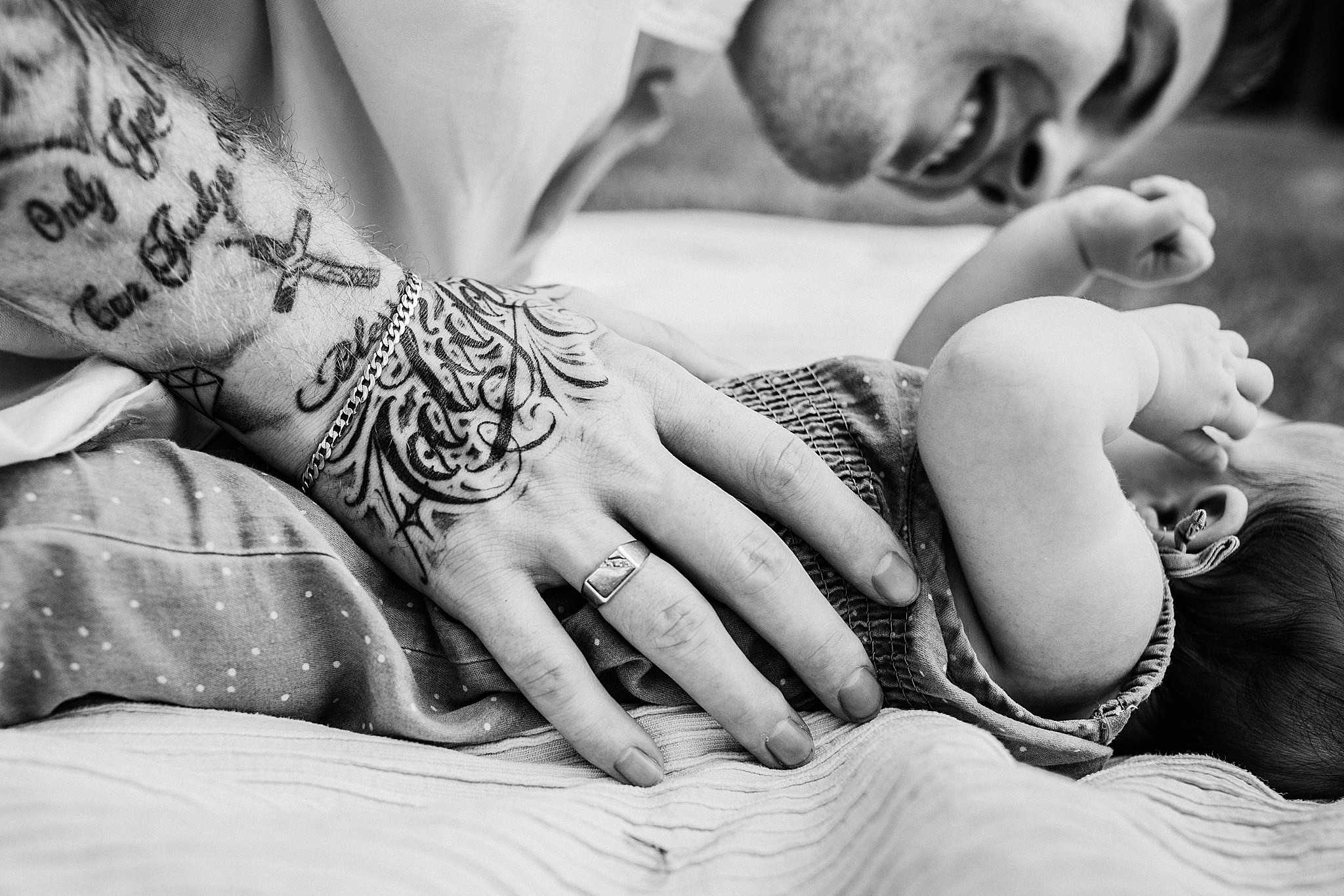 Newborn photography is an honour.
And I was so incredibly honoured that during their week in Townsville, Nate and Ebony would make space for a session with me.
Honoured that they had chosen me to document this time. A time which is an unbelievably special stage of their lives with their six-week-old baby girl, Aaliyah.
Prior to this afternoon spent together, I knew Ebony much more than I had known her husband Nate.
However, within minutes of being with the three of them, I had learnt more about Nate than I previously had when photographing weddings that he had been a big part of.
The love he has for both his wife and his daughter was so clear. As was his gentleness and his quiet joy.
Apart from meeting this gorgeous baby and seeing Ebony again, getting to know Nate was the highlight to me.
I was honoured to witness this new and powerful family dynamic during this beautiful newborn photography session.
Such kind words from Ebony
Kate is the most incredible photographer! Not only do you end up with amazingly beautiful photos, but Kate's love and passion shines through in the way that she truly cares for you throughout the whole process. From ensuring she captures what YOU want, to scouting the perfect location, and even getting in the most awkward/messy positions just to get that perfect shot!?? We are in love with our newborn family photoshoot. Thank you for capturing our family when it was so 'new'. Memories we will cherish forever. You really can't go past KZ Photography♥️