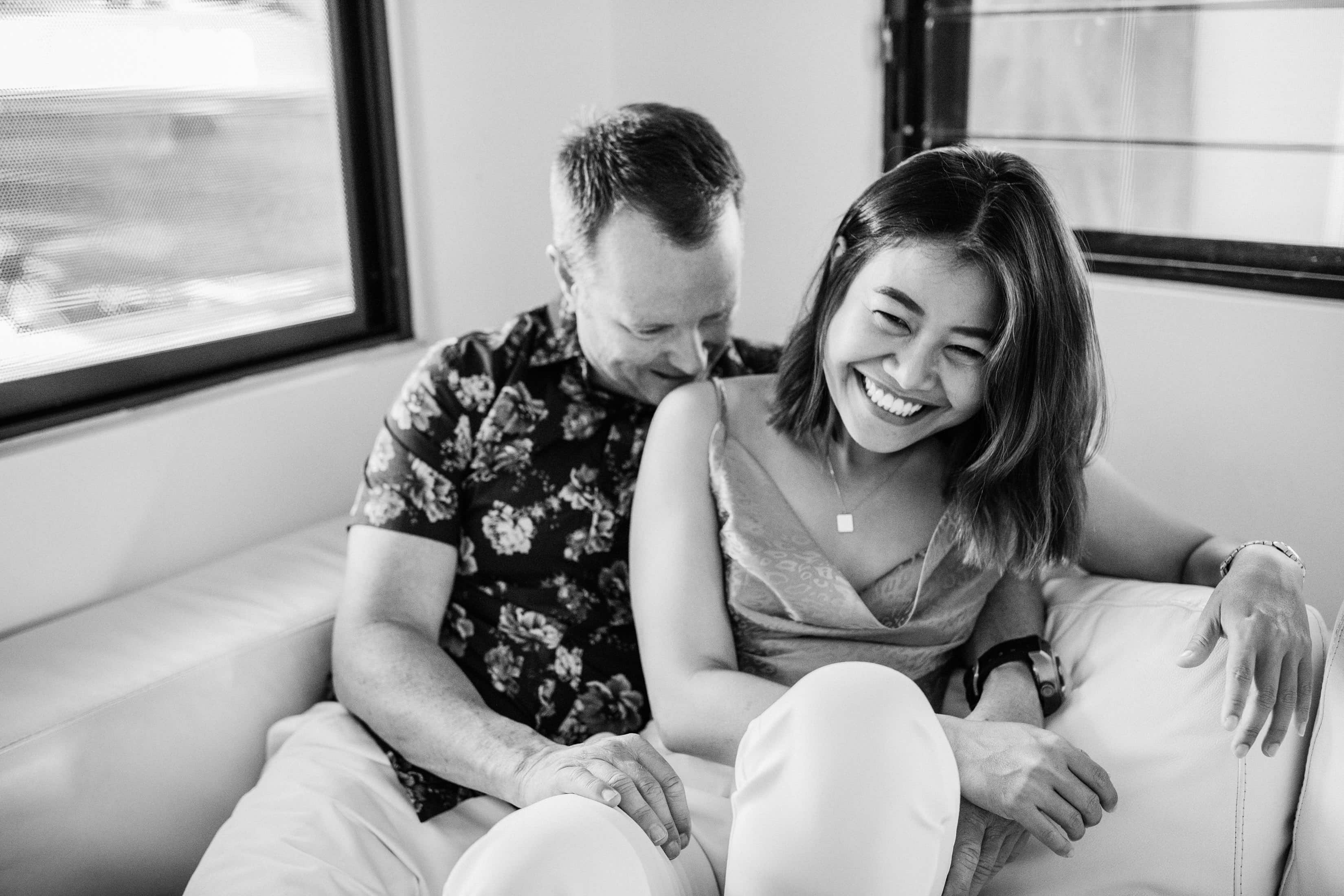 Paradee's enthusiasm to have her couples photo session as soon as possible was a gift to my heart.
Tony and Paradee had only just moved in their new house, and she was desperate to decorate their walls with photos from their session.
The restrictions from COVID lifted just as Paradee contacted me. This meant we were able to have a session in their new home but were unable to have an outdoor session.
I knew just how excited she was about having these photos, and when I woke on the morning of our shoot to a dark and rainy day, I tried my best to pretend it was just rain passing over.
A little while later, Paradee rang me with the same concerns. Thankfully, the rain cleared and enough light shone through windows and doors for our at-home couples photoshoot.
The perfectly overcast day allowed them to jump in the pool as well!
I love the speed and passion that Paradee has for life and adventure.
Tony is the unwavering calm and together they are a complete team. They are the perfect complement and I could see the absolute joy and "home" they have found in each other.