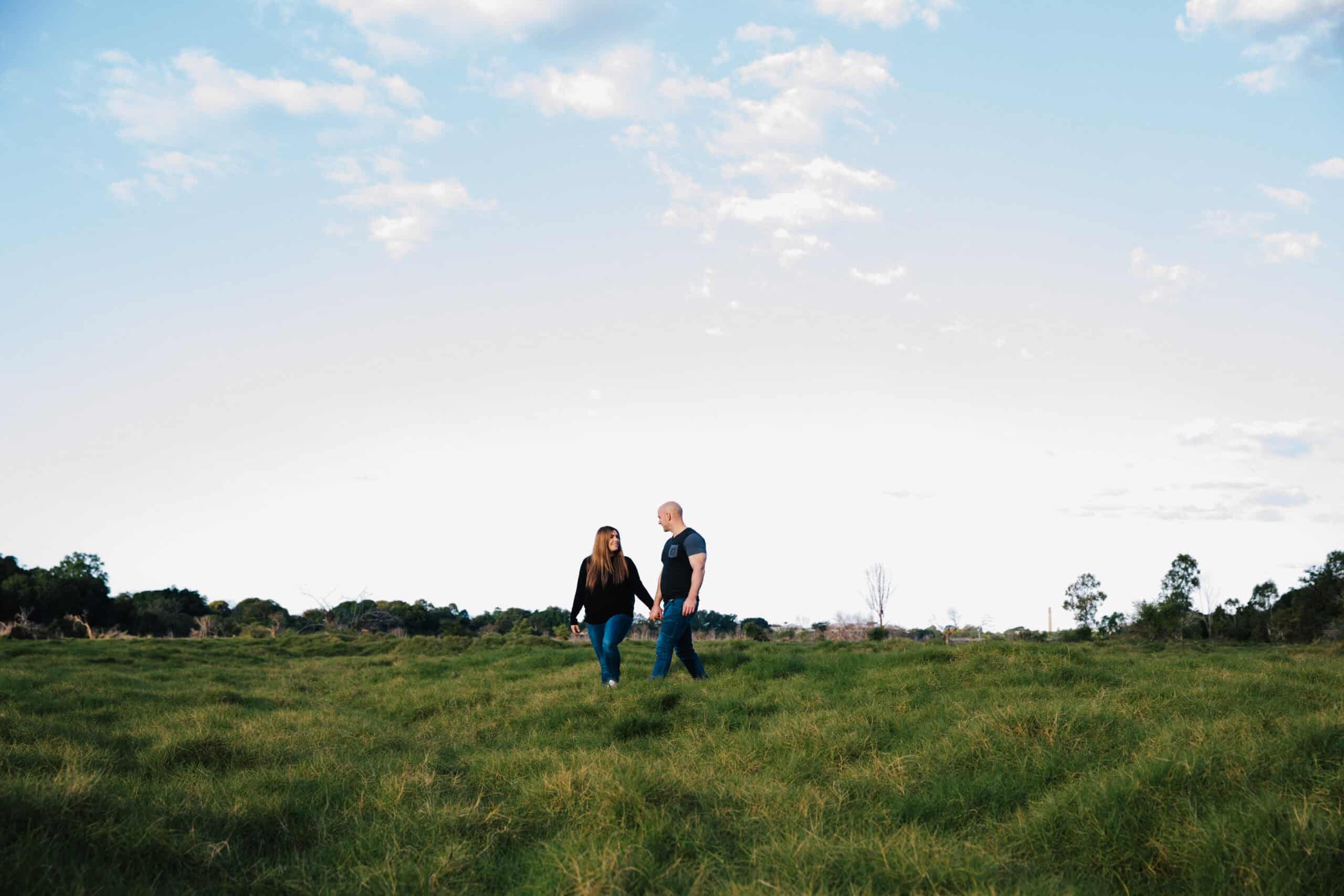 Do you remember the sweet-hearted man who suggested he and his girlfriend had a photoshoot? It was about a year ago.
Well, here is that gorgeous couple again. But this time? They are engaged!!!
I was so excited to see these two again, that I had my mouth open talking so much I swallowed an insect within the first two minutes of being with them.
I wish I was joking.
By now they know – I am going to squeeze every bit of time out of them, and it will be dark before we head to our cars.
Our original plans for this couple's photoshoot had changed since COVID and a new location was needed.
I told Alli I had a place I imagine as Kakadu. Being the adventurous girl she is, she thought this sounded perfect!
I have never actually been to Kakadu. And once my Dan saw the location, he said it was more like marshlands in Scotland. But he hasn't been there either, so I think we are safe to imagine this place as anything we like!
These two just fit together in every way. The way Chris loves his girl makes my heart glad. But I know exactly why he does…she is bright and brave and joy and love.
I love that these two have each other to journey whatever life is.  X