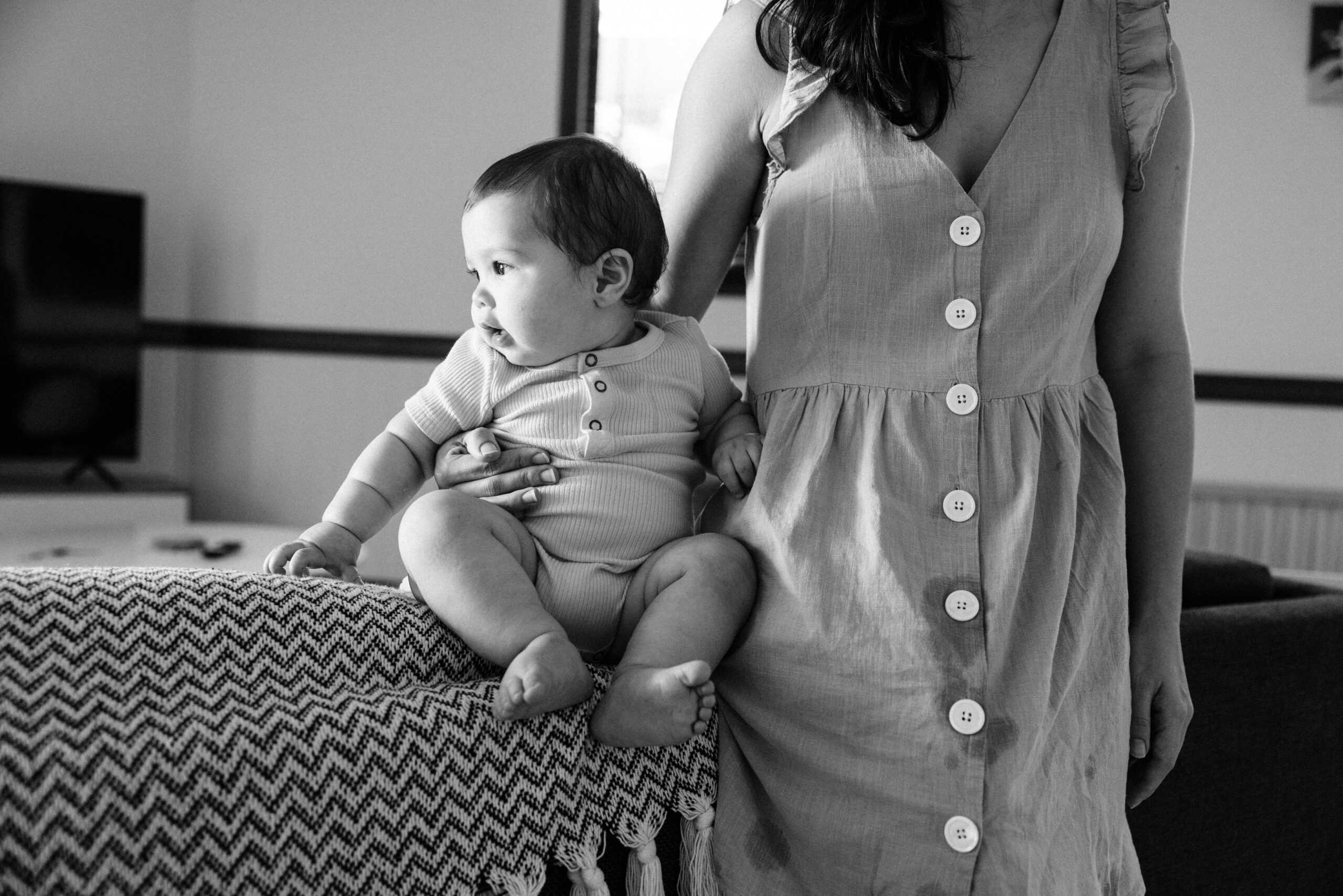 Oh Henry || 8 months old
The title is what my heart kept saying when I was with this gorgeous baby boy and continued to do so while he was on my screen. I can't think of a better title for this sweet baby boy's photos.
Using a backdrop stand isn't something I would normally do. But when Megan contacted me with a request to create a photo that both her sister and her had taken as babies around the same age as Henry, I couldn't say no. Having photographed their newborn family photos in their home last September my heart has great softness for all my families, and I LOVE opportunities to reconnect. So I suggested in addition to the "studio look headshot" we also get a few photos of him at this age and stage doing what you do as an 8 months old baby boy. (See the dribble on Mum's dress at the end…to me this beautifully represents motherhood and most often we don't even notice)
Henry woke a little later than anticipated which meant I got to sit and chat with Megan. She pulled out the book she had made from their photos last September. It is an honour to revisit a family's house and see your photos on their walls and made into such a beautiful book. It also inspires me to get my act together and set aside time to do my own family's books!
Looking through Megan's photo book also motivated me to blog their session (something I am running a bit behind on lately).
So here is it…8 months old and newborn.
The Newborn Photos