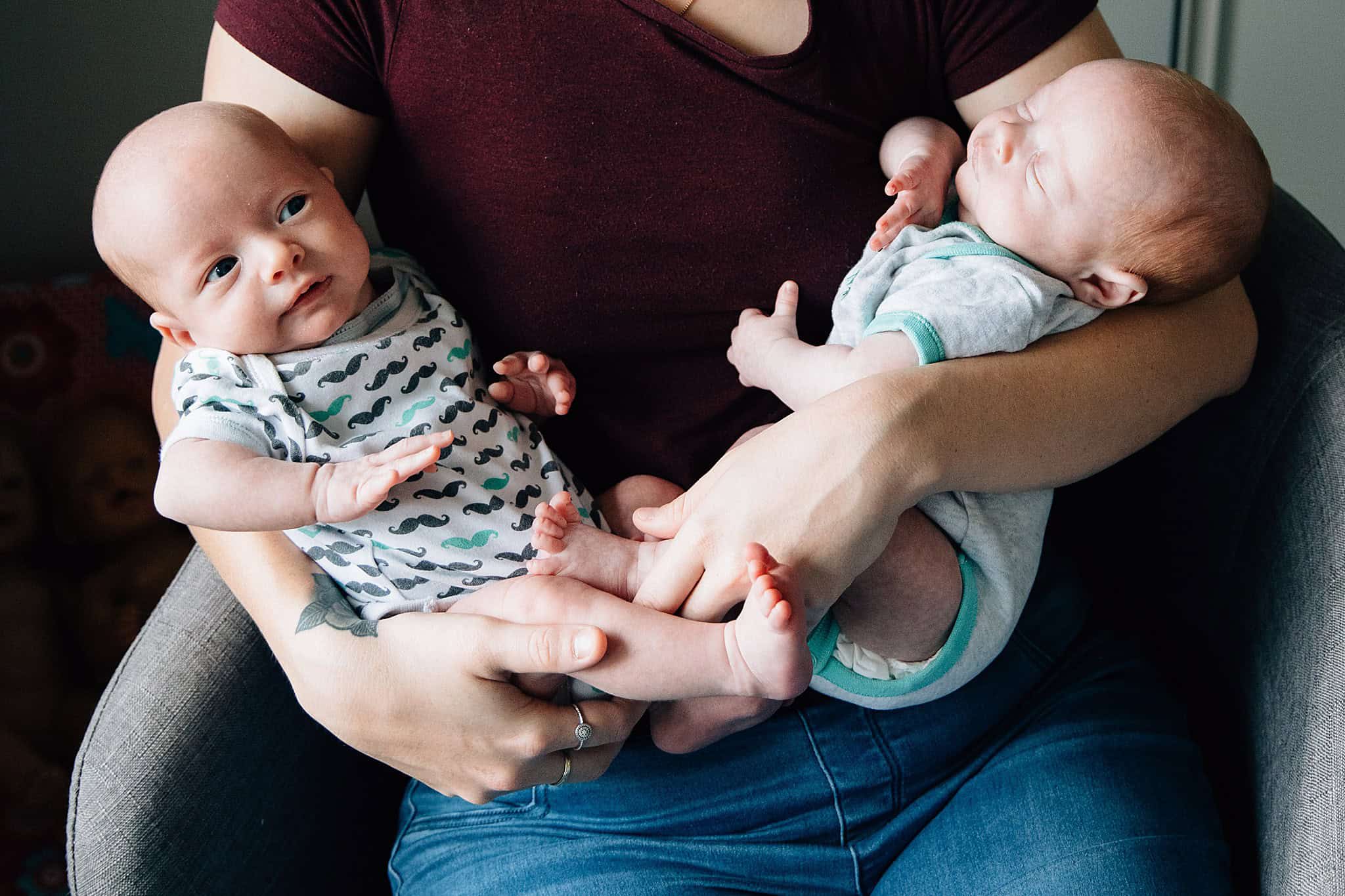 I was absolutely delighted to photograph this gorgeous family after spending time with them and their newborns in the NICU weeks earlier.
At the hospital, I was in awe of Josh and Caitlin's confidence with their newborn baby boys. Simultaneously, they oozed a relaxed and joyful manner with their three-year-old daughter Addy.
It's clear to see that this only seems to have grown since being in their own home.
I couldn't tell you what I loved most about this newborn photography session.
Perhaps it was being around gorgeous twin newborn boys. The fact that one has red hair also held a special place close to my heart, as I have two red-heads myself!
Maybe it was playing with and being entertained by lovely little Addy. This young girl was full of character and constantly had me laughing. Her new-found role as a big sister to her younger twin brothers made me smile.
Or what about watching two beautiful parents in love with each other and their children? Witnessing them all journey through life and do it together as a strong, growing team was such a gorgeous thing.
This newborn photo shoot was something I will never forget.
Thank you, Josh and Caitlin, for letting me be part of this time in your life. I truly appreciate it. x