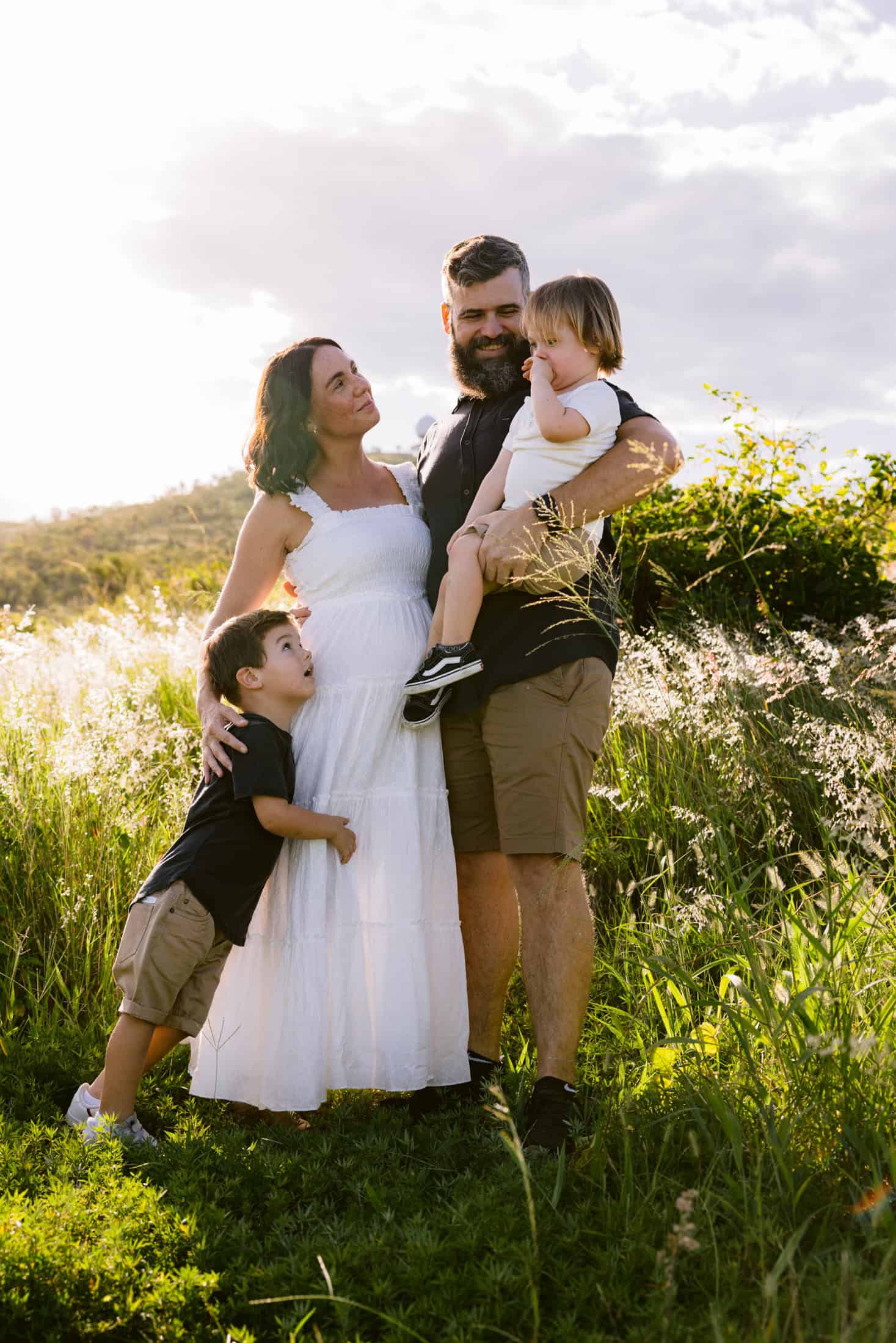 Before the baby arrives…
We bumped into each other in Little Pegs  (one of my favorite coffee shops) and I burst with great joy when Ash told me that they needed to book in two family photo sessions…one for  maternity photos and the other for an in home newborn. News of a baby always explodes my heart .  To be asked to come back and photograph this beautiful family again had me grinning all day ear to ear.
You see, last time I photographed Ash and her gorgeous family in their home, Ash and I talked and talked the entire time like we were friends for years. There isn't enough time for the two of us to get through everything we could possibly want to talk about. Their family session at the beach was no different. Like I am known for we stopped when it got dark.
Ash and Ben's boys have me captivated. I know they are incredibly special in their own right. However I am also fully aware that their age difference is very similar to my boys and seeing them takes me right back to my boys at that age and I want to scoop them right up in my arms. I had to remember that I needed to get photos of Ash's bump, as I was at risk of following these gorgeous kids for our entire time.
Ben is such a delight in how he loves his family. Every single one of them. Ash and Ben team with great joy and gusto. I cant wait to meet the new little one and see how love expands over them all.