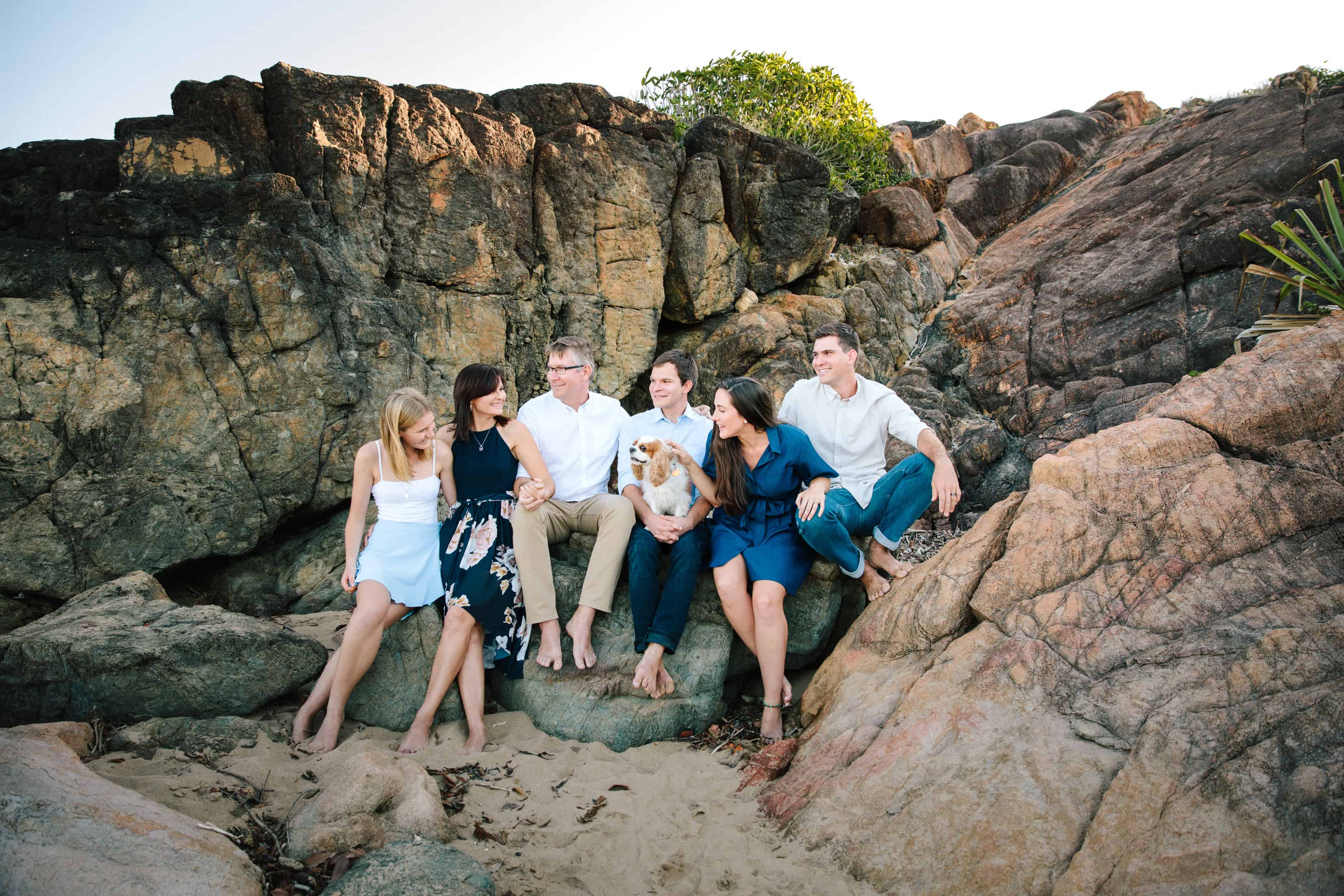 It was a mission to get a date that the entire family would be together for their family photos.
A date where the travelling newly-ish weds would be passing through town, and the other working adults would be available, whilst there was still light to photograph.
A persistent mother/wife didn't give up on what was so important to her…photos of all her family together.
Elly knew that the change over these next few years would be great, as her youngest was growing into a beautiful woman.
The next family photos would more likely represent her three children as adults…or at least her youngest looking like one, alongside her brothers.
When I asked Elly about her family, she described each of them so lovingly and with such insight into each of their characters.
Everything she had told me about them I could see as I spent time with them.
They love, they play, they tease, they compete, they laugh and they look out for each other.
When Elly and Chanel came to see their photos it was a gift to me that so many of their favourites were also mine.
The unstaged moments that best represented each of their relationships and each individual.