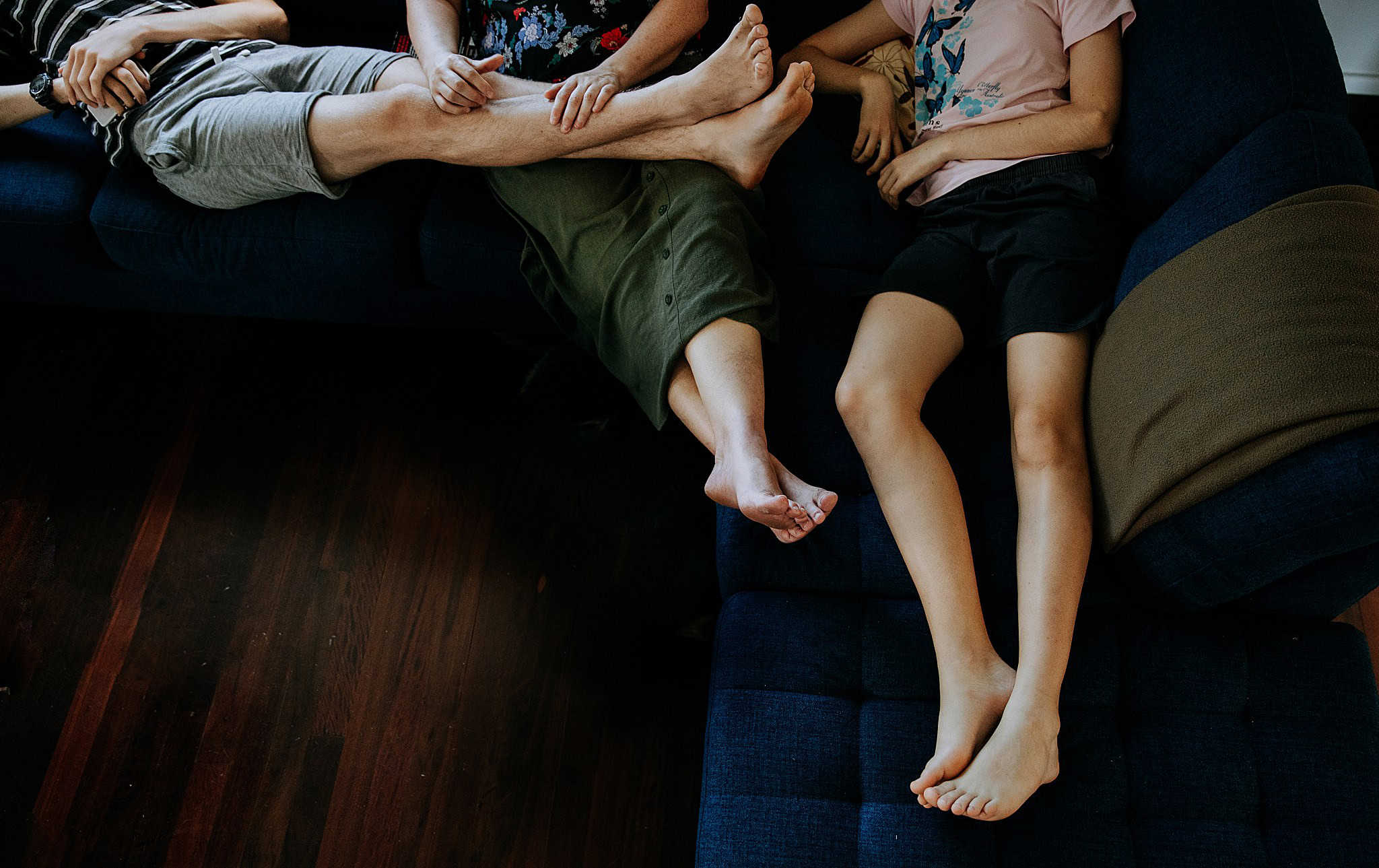 It would have been so easy to cancel this family session, but we didn't…
It was the first day of sunshine after the massive floods in Townsville. Even those whose homes were unaffected felt as though they were still affected. Our hearts broke for our town and the thousands who had lost everything.
Life felt so unsettled. Cancelling our in-home, Townsville family session would have been easy. But Naomi had planned and booked these family photos last year. I knew she was looking forward to them, as was I. We had chatted on the phone and text and emailed each other. I felt like I knew her family before I even got to meet them in real life. So, we decided to go ahead with the family photos.
It was such a gift to my heart spending the Saturday afternoon family session with Naomi, Drew, Sophie and KC (the very loved fur baby). I melded into their family and became one of them. That is a true blessing with any family. Perhaps, it is even more appreciated when you are photographing teenagers.
Spending time with these three (or four, including KC), I quickly saw the beautiful respect and love that Naomi has for her children and vice versa.
They live well as a team and as individuals. Things that really matter are prioritised. Each of them is what matters and making memories together means a lot.
It's all about having fun and playing music; learning what the other is interested in and respecting each other's space. Caring for not just those in your home, but those in the community around you.
As a Townsville family photographer, it is such a privilege to be welcomed into peoples lives and be inspired by families in different ways. I genuinely adore making these connections, it is one of my biggest passions. I would love to capture your special moment with a family session.
Thank you…
Last weekend, I was so excited to have their viewing session and show them their gallery.
Naomi turned up with a gift and a cheese platter for us to enjoy.
Thank you so much for truly valuing who I am and how I photograph.
Thank you for embracing me in your home.
I am incredibly grateful for your trust in me to document this afternoon of your lives.
Thank you. x